From  The Desk of Dr. C.H. RenuMadhavi., HoD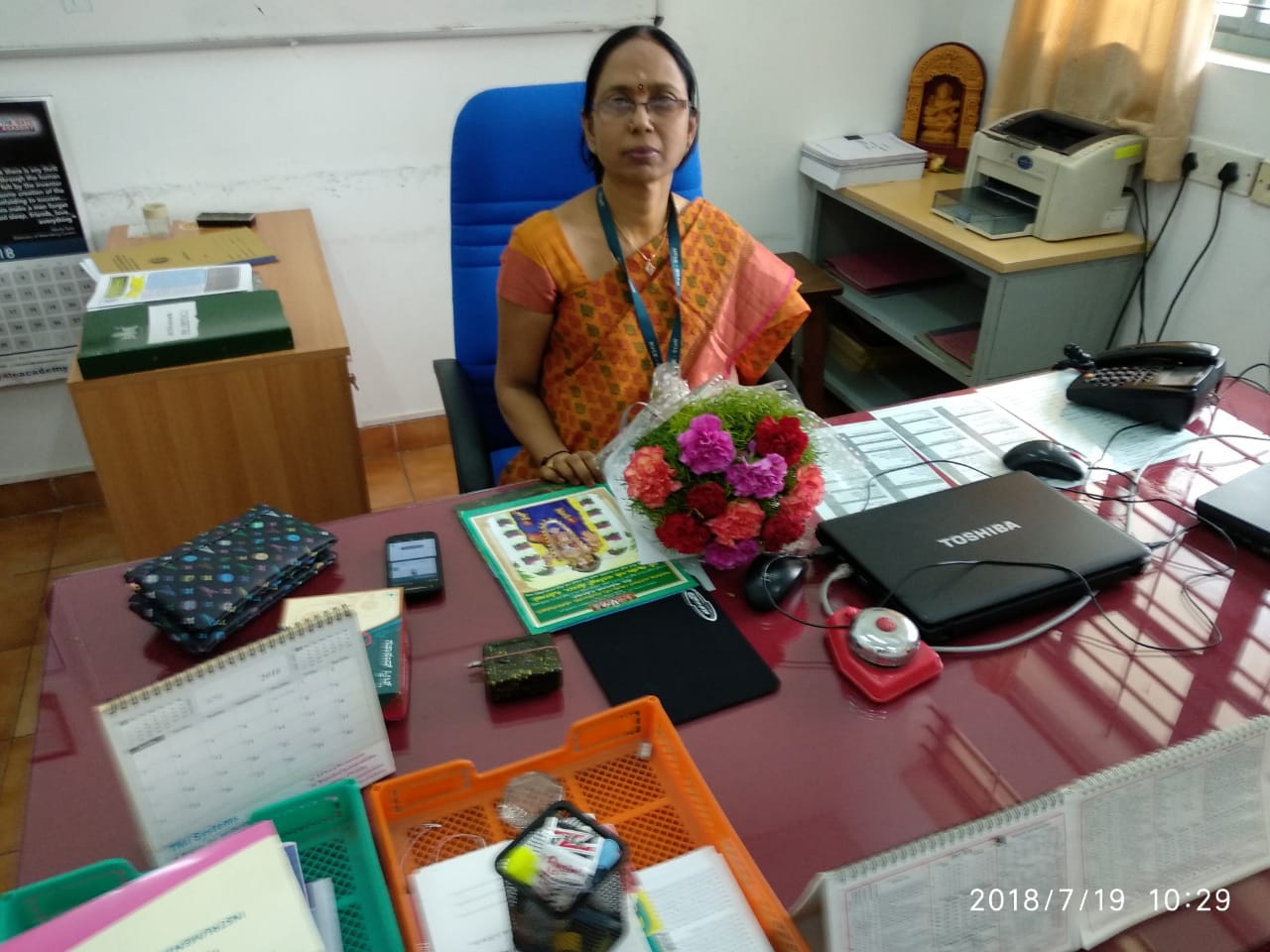 Electronics and Instrumentation Engineering is an extremely multitalented career choice. Industries are becoming increasingly automated to improve productivity, conserve energy, and reduce pollution. Hence, in this highly regarded E&IE program, the students are trained to plan, design, install, operate and maintain complex electronic instrumentation systems and at the same time ensure the best quality. The admission to this program is through Common entrance Test (CET). The UG and PG programs are outcome based with fulfilling industry standards. The faculty members are focused on the Design, Fabrication and Implementation in different areas of Instrumentation, namely Automation Systems, Robotics, Virtual Instrumentation, Biomedical Signal Processing, Aircraft Instrumentation, etc. For UG program the Department has 02 Professor, 05 Associate Professors (including a physician to add experimental learning), and 07 Assistant Professor.
The E&IE curriculum encompasses cutting edge industry relevant technologies like Signal & Image Processing, Microprocessors and Microcontrollers, VLSI, Computer communication Networks, Process Instrumentation, Control systems, Bio-Medical Instrumentation, Virtual Instrumentation, Product Design Technology, etc., the contents of which are updated in consonance with the changing industrial needs.
The department started in the year 1981, it offers consultancy services and executes Research projects related to Biomedical Instrumentation, Process Control and Instrumentation, Signal Processing, Bioinformatics, etc. from DRDO, NRB, DST. The department has  MOU's  with reknowned companies like National Instruments (NI), Bosch-Rexroth, Bigsolv and LI2 innovations.
Programs offered:
Department Brochure -UG click here
Vision:
Achieving Excellence in Instrumentation Technology education by adopting interdisciplinary research with a focus on sustainable and inclusive technologies.
Mission:
To create an environment for students to excel in domain areas and get motivated to involve in interdisciplinary research by utilizing state of the art infrastructure.
To impart technical knowledge, encourage experiential learning and develop future professional leaders.
To establish industry-academia networking and develop industry-ready students and future entrepreneurs, to meet societal & industrial challenges.
To motivate lifelong learning and research in sustainable technologies to find improved solutions for the betterment of society.
The Department also runs ISA CLUB since 1998 to till date and conducts workshops and seminars from industry experts for students. The RVCE- NI LabVIEW academy is for anyone seeking LabVIEW education and knowledge within the institution level hosted by department of E&IE engineering. The department organizes proficiency courses in weekends from NI and faculties from E&IE engineering, Bengaluru for students. The students and faculties have the opportunity, knowledge, and tools to attempt the Certified LabVIEW Associate Developer- CLAD.
Program Educational Objectives (PEOs)
PEO1: Apply Instrumentation, Electronics, Controls and Automation concepts to develop technical solutions for industrial problems.
PEO2: Exhibit competency in adapting to various industrial challenges and work in inter-disciplinary projects with team spirit and professional ethics for achieving organizational goals.
PEO3: Pursue higher education in technology or management and achieve professional excellence by imbibing leadership qualities and communication skills.
PEO4: Become entrepreneurs with a focus on sustainable technologies and develop innovative solutions to meet industrial and societal needs.
Program Specific Outcome
PSO1: Design, analyze and practice the instrumentation, controls and automation concepts and techniques required for industrial and/or research pursuits resulting in product development, publications or patents.
PSO2: Demonstrate the knowledge of basic science, mathematics, electronic system design and programming for real-time applications, towards developing industrial solutions and become technology leaders of future.